Scientific & Medical Events: World Lupus Day 2020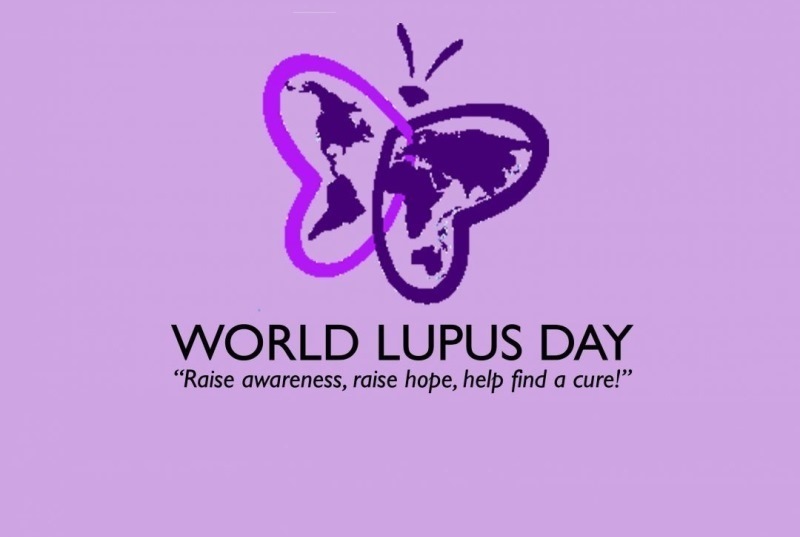 May 10th is a dedicated World Lupus Day. Lupus is a serious life-altering and fatal disease that requires in-depth understanding and support for the affected persons. Therefore, it is the responsibility of the unaffected and those affected to join hands and get involved in doing whatever it takes to fight this unpredictable and commonly misunderstood disease.
To begin, Lupus is an inflammatory disease/autoimmune disease that occurs when the body system attacks its own tissues and organs. Inflammation resulting from this may affect various body organs including the skin, kidneys, brain, blood cells, lungs, heart and the joints.
Diagnosing lupus is often difficult as its symptoms mimic those of other common ailments. However, a major proviso of this condition is facial rash that resembles the wings of a butterfly. Other signs and symptoms include: a) Shortness of breath; b) Persistent chest pain; c) Joint pain, swelling and stiffness; d) Fever and fatigue; e) Fingers and toes turns blue when exposed to cold; f) Headaches, confusion and some memory loss.
World Lupus Day is sponsored by the World Lupus Federation, a coalition of lupus patient organizations from around the world, united to improve the quality of life for people affected by lupus. Through coordinated efforts of its global affiliates, the World Lupus Federation works to create greater awareness and understanding of lupus, provide education and services to people living with the disease, and advocate on their behalf.
World Lupus Day serves to call attention to the impact that lupus has on people around the world. The annual observance focuses on the need for improved patient healthcare services, increased research into the causes of and cure for lupus, earlier diagnosis and treatment of lupus, and better epidemiological data on lupus globally. World Lupus Day serves to rally lupus organizations and people affected by the disease around the world for a common purpose of bringing greater attention and resources to efforts to end the suffering caused by this disabling and potentially fatal autoimmune disease.
Click here to read more information: https://worldlupusday.org/
Dr. Boris Nedelciuc, Associate Professor, MD-PhD, MPH
Nicolae Testemitanu State University of Medicine and Pharmacy,
Member of the Committee of Experts in Dermatology of the Ministry of Health, Republic of Moldova
Scientific & Medical Events: World Lupus Day 2019 – https://e-dermatologie.md/scientific-medical-events-world-lupus-day-2019/
Scientific & Medical Events: World Lupus Day 2018 – https://e-dermatologie.md/scientific-medical-events-world-lupus-day-2018/
Scientific & Medical Events: World Lupus Day 2017 – https://e-dermatologie.md/scientific-medical-events-world-lupus-day-2017/