Why do women live longer than men?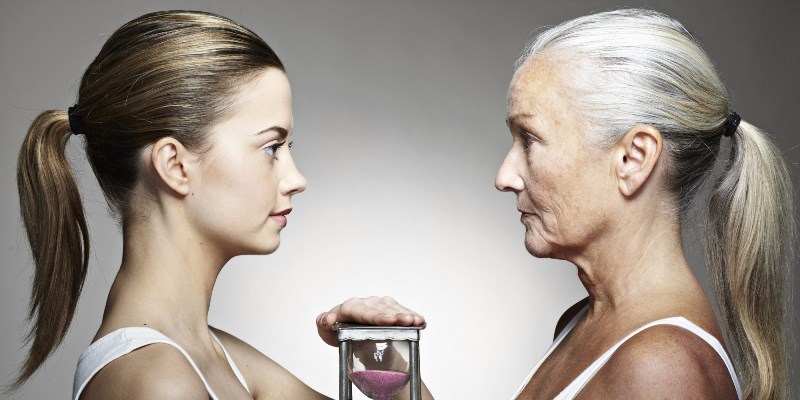 As soon as I was born, I was already destined to die earlier than half the babies in my maternity ward – a curse that I can do little to avoid. The reason? My sex. Simply due to the fact that I am male, I can be expected to die around three years earlier than a woman born on the same day.
What is it about being a man that means I am likely to die younger than the women around me? And is it possible for me to break the curse of my gender? Although this puzzling divide has been known for decades, it is only recently that we have started coming close to some answers.
One early idea was that men work themselves into an early grave. Whether working in a mine or ploughing the land, they put extra stress on their bodies and amassed injuries that caught up with them later in life. Yet if that were the case, you might expect the gap to be closing, as both men and women converge on the same, sedentary jobs.
In fact, the difference in lifespan has remained stable even throughout monumental shifts in society. Consider Sweden, which offers the most reliable historic records. In 1800, life expectancy at birth was 33 years for women and 31 years for men; today it is 83.5 years and 79.5 years, respectively. In both cases, women live about 5% longer than men. As one recent article put it: "This remarkably consistent survival advantage of women compared with men in early life, in late life, and in total life is seen in every country in every year for which reliable birth and death records exist. There may be no more robust pattern in human biology."
For read the full text click here:
http://www.bbc.com/future/story/20151001-why-women-live-longer-than-men
Skinny genes the 'secret to staying slim' – https://e-dermatologie.md/skinny-genes-the-secret-to-staying-slim/
Why you don't really have a 'type' – https://e-dermatologie.md/why-you-dont-really-have-a-type/
Can social networks help you lose weight? – https://e-dermatologie.md/can-social-networks-help-you-lose-weight/
Low-calorie shakes and soup diets 'recommended for obese' – https://e-dermatologie.md/low-calorie-shakes-and-soup-diets-recommended-for-obese/
Probiotics labelled 'quite useless' – https://e-dermatologie.md/probiotics-labelled-quite-useless/
The reasons why women's voices are deeper today – https://e-dermatologie.md/the-reasons-why-womens-voices-are-deeper-today/
The people who cannot smile – https://e-dermatologie.md/the-people-who-cannot-smile/
Potential new cure found for baldness – https://e-dermatologie.md/potential-new-cure-found-for-baldness/
Five things you might be surprised affect weight – https://e-dermatologie.md/five-things-you-might-be-surprised-affect-weight/
What is the 'ideal' female body shape? – https://e-dermatologie.md/what-is-the-ideal-female-body-shape/
Is the taboo around male make-up disappearing? – https://e-dermatologie.md/is-the-taboo-around-male-make-up-disappearing/
These are the six biggest fashion looks for 2018 – https://e-dermatologie.md/these-are-the-six-biggest-fashion-looks-for-2018/
Is this what real beauty looks like? – https://e-dermatologie.md/is-this-what-real-beauty-looks-like/
The secret to a long and healthy life? Eat less – https://e-dermatologie.md/the-secret-to-a-long-and-healthy-life-eat-less/
Why vitamin pills don't work, and may be bad for you – https://e-dermatologie.md/why-vitamin-pills-dont-work-and-may-be-bad-for-you/