Can online dating burnout be stopped?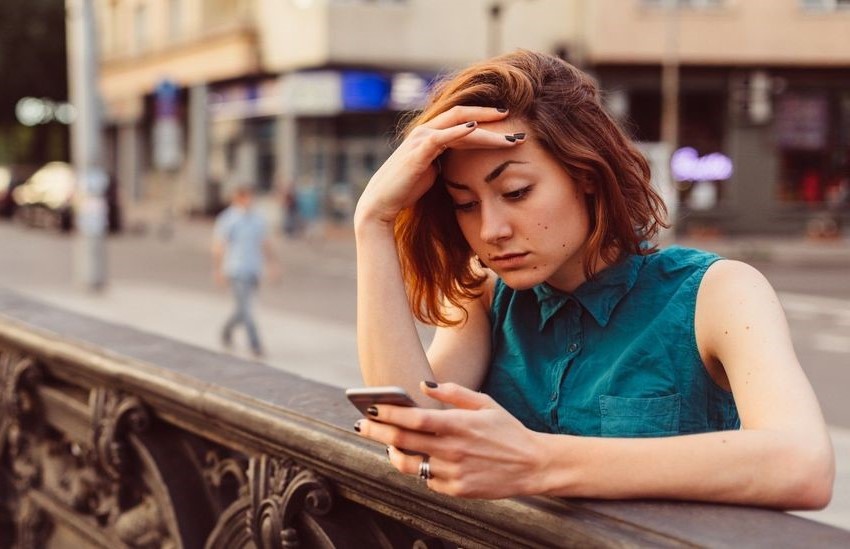 Scrolling, chatting, meeting, ghosting: online dating can be a depressing grind that leaves many singles feeling burnt out.
Andy Hong feels like he keeps meeting the same woman online: a graduate from a small school in New England who likes to ski and play sports. The twenty-eight-year-old says he has nothing against this kind of woman, but he's not necessarily clicking with them, and knows there are all kinds of people out there with whom he could enjoy a romantic relationship.
The repetition is wearing on him, but still the dating app Hinge keeps recommending people from the same mold. "They cater to a type, and they will feed you a type," Boston-based Hong says of Hinge.
The experience has left Hong with what he calls "decision fatigue" – something others refer to as "dating app burnout". It's a prevalent phenomenon in the app-based dating world. People grow tired of the endless scroll of potential dates available on the apps. Many users become frustrated with the time they spend swiping online, compared to the time they spend actually going on dates.
"From a pure numbers perspective, of a hypothetical 10 people you match with, you'll probably have a solid conversation with seven or eight," says Hong. "Of those seven to eight, you might net out at like one or two [in-person dates]."
These days, however, single people are hard-pressed to not engage with the world of online dating – even though many know it's hard work, and potentially disappointing. According to a 2019 study, online dating has become a much more likely way to meet a partner than a chance encounter.
Yet it can take a toll: a recent survey from UK-based dating app Badoo showed more than three-quarters of singles felt burnt out by unrewarding interactions and inappropriate matches from platforms and apps. Research from Hinge also found a significant portion of its users (61%) were overwhelmed by the modern dating process, and an April 2022 US study showed four in five adults "experienced some degree of emotional fatigue or burnout from online dating".
For read the full text click here:
https://www.bbc.com/worklife/article/20220624-can-online-dating-burnout-be-stopped
The couples taking relationship 'gap years' – https://e-dermatologie.md/the-couples-taking-relationship-gap-years/
Love and sex in 2022: The five biggest lessons of the year – https://e-dermatologie.md/love-and-sex-in-2022-the-five-biggest-lessons-of-the-year/
The exes forced to live together after breaking up – https://e-dermatologie.md/the-exes-forced-to-live-together-after-breaking-up/
Iranian women who need certificates to prove they are virgins – https://e-dermatologie.md/iranian-women-who-need-certificates-to-prove-they-are-virgins/
'I was humiliated': The continuing trauma of South Korea's spy cam victims – https://e-dermatologie.md/i-was-humiliated-the-continuing-trauma-of-south-koreas-spy-cam-victims/
How accurate are our first impressions? – https://e-dermatologie.md/how-accurate-are-our-first-impressions/
Why meeting another's gaze is so powerful? – https://e-dermatologie.md/why-meeting-anothers-gaze-is-so-powerful/
Are we set for a new sexual revolution? – https://e-dermatologie.md/are-we-set-for-a-new-sexual-revolution/
Can you make yourself sound more attractive? – https://e-dermatologie.md/can-you-make-yourself-sound-more-attractive/
Why single people smell different – https://e-dermatologie.md/why-single-people-smell-different/
The reasons humans started kissing – https://e-dermatologie.md/the-reasons-humans-started-kissing/
Is Covid-19 changing our relationships? – https://e-dermatologie.md/is-covid-19-changing-our-relationships/
The dark side of believing in true love – https://e-dermatologie.md/the-dark-side-of-believing-in-true-love-2/
Sex and Covid: What are the rules in lockdown? – https://e-dermatologie.md/sex-and-covid-what-are-the-rules-in-lockdown/
How Hong Kong is modernizing love hotels – https://e-dermatologie.md/how-hong-kong-is-modernizing-love-hotels/
The saboteurs you can hire to end your relationship – https://e-dermatologie.md/the-saboteurs-you-can-hire-to-end-your-relationship/
Is love just a fleeting chemical high in the brain? – https://e-dermatologie.md/is-love-just-a-fleeting-chemical-high-in-the-brain/
Why promoted women are more likely to divorce? – https://e-dermatologie.md/why-promoted-women-are-more-likely-to-divorce/
What if women had total control over pregnancy? – https://e-dermatologie.md/what-if-women-had-total-control-over-pregnancy/
Virgin births: Do we need sex to reproduce? – https://e-dermatologie.md/virgin-births-do-we-need-sex-to-reproduce/
The benefits of rebounding after a break-up – https://e-dermatologie.md/the-benefits-of-rebounding-after-a-break-up/
Should prostitution be a normal profession? – https://e-dermatologie.md/should-prostitution-be-a-normal-profession/
'I'm 28 and I've never had an orgasm…' – https://e-dermatologie.md/im-28-and-ive-never-had-an-orgasm/
The dark side of believing in true love – https://e-dermatologie.md/the-dark-side-of-believing-in-true-love/
A new way to look at emotions – and how to master yours – https://e-dermatologie.md/a-new-way-to-look-at-emotions-and-how-to-master-yours/
The mystery of the female orgasm – https://e-dermatologie.md/the-mystery-of-the-female-orgasm/
Is it better to be like your partner? – https://e-dermatologie.md/is-it-better-to-be-like-your-partner/
Why sexual assault survivors forget details? – https://e-dermatologie.md/why-sexual-assault-survivors-forget-details/
Are other people's sex lives better than yours? – https://e-dermatologie.md/are-other-peoples-sex-lives-better-than-yours/
Could Love Island hold the key to lasting happiness? – https://e-dermatologie.md/could-love-island-hold-the-key-to-lasting-happiness/
I was a victim of forced marriage – https://e-dermatologie.md/i-was-a-victim-of-forced-marriage/
Is it possible to be unfaithful 'just a little bit'? – https://e-dermatologie.md/is-it-possible-to-be-unfaithful-just-a-little-bit/
Would you pay your ex a "break-up fee"? – https://e-dermatologie.md/would-you-pay-your-ex-a-break-up-fee/
"I'm sad that I didn't have sex until I was 37" – https://e-dermatologie.md/im-sad-that-i-didnt-have-sex-until-i-was-37/
Sex addiction: "Five times a day wasn't enough" – https://e-dermatologie.md/sex-addiction-five-times-a-day-wasnt-enough/
Premenstrual dysphoric disorder – a severe form of Premenstrual syndrome – https://e-dermatologie.md/premenstrual-dysphoric-disorder-a-severe-form-of-premenstrual-syndrome/
I want to break the stigma of painful sex – https://e-dermatologie.md/i-want-to-break-the-stigma-of-painful-sex/
The adult webcam industry – https://e-dermatologie.md/the-adult-webcam-industry/
The many reasons that people are having less sex – https://e-dermatologie.md/the-many-reasons-that-people-are-having-less-sex/
The invention of heterosexuality – https://e-dermatologie.md/the-invention-of-heterosexuality/